Measurement & Calibration
Torque screwdrivers & Wrenches
Torque screwdrivers

Torque Wrenches

Electronic Torque Wrenches
Manual Torque Multipliers
Standard Series

Compact Series

Small Diameter Series

Electric Multipliers

Cordless Multipliers
Transducers
Static Transducers

Flange Mounted Transducers

Rotary Transducers

Annular Transducers
Measurement Tools
Torque Screwdrivers

Torque Wrenches

Electronic Torque Wrenches

Pneumatic Tools

Electric Tools
Calibration Equipment
Test Rigs & Fixtures

Loaders

Data Logging

Calibration Instruments
Harsh Environment Instruments
Hydraulic Testers

Data Logging

Calibration Instruments
Valve Testing
Valve Testers

Data Logging

Calibration Instruments
500+ companies trust us to grow their businesses.
Request your quote and make your company a better place.
---
Discover our brands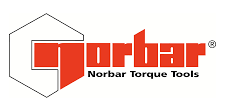 Norbar's state-of-the-art facility ensures they provide the very latest design, manufacturing, and quality of high precision torque control equipment.
Desoutter Industrial Tools is a global leader in electric and pneumatic assembly tools serving a wide range of assembly and manufacturing operations


Engineered in Silicon Valley since 1965 and leading around the globe, Mountz is committed to delivering quality torque products and services.