Rail Tools & Machines
Rail Drills

Rail Disk Saws

Impact wrench

Crimping

pandrol clips
Pin Brazing
Pin Brazers

Ceramic Ferrules

Rail Bonds
Connectors/Terminals
insulated/non-insulated connectors

insulated/non-insulated terminals

Bonds

connecting joints

Electrical contacts

bushes
500+ companies trust us to grow their businesses.
Request your and make your company a better place.
Discover our brands

Founder and chief visionary, Tony is the driving force behind Company. He loves to keep his hands full by participating in the development of the software, marketing and the Customer Experience strategies.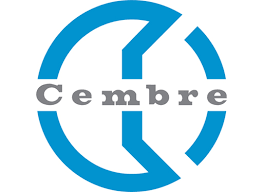 Cembre offers Professional hydraulic tools for crimping electrical connectors and cutting and preparing conductors.